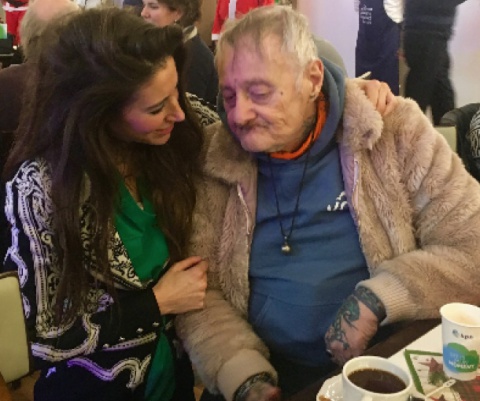 "While playing for a group of homeless people whenI was 14 years old, I discovered the true meaning of music-how music, if even for a moment, can dispel worry and give hope and strength to those who hear it. That's when I decided to play in places where this kind of hope is needed.'
-Iris Hond.
When Iris Hond was 14 years old, she developed a special friendship with the homeless community in The Hague, Holland. It made a profound impact on her. After graduating from the Royal Conservatory of Music, Iris chose not to be an exclusive artist who plays only in established concert halls and theaters. Rather, she also wanted to use her talent to give back to those people she knew need music most. The Iris Hond Foundation's sole purpose is to bring music to places where people do not have access to concerts— refugee centers, hospitals, and prisons–where live music can have a transformative, positive impact on those who have the opportunity to hear it.
Every year, the foundation hosts a Christmas dinner for homeless people and citizens living on minimum wage in the Grote Kerk in The Hague. With over 500 attendees, the event has grown but still has a personal, intimate, and celebratory atmosphere. Thanks to the support of donors and the efforts of volunteers, the attendees enjoy a night filled with food, music, gifts of clothing, and presents for all the children.